Theatrical Clowns
"Quote Of The Hour" "Logic is in the eye of the logician."
Custom Search

AngelOfThyNight Radio Is Back On Friday The 13th With "Hells Roast" It Is Going To Be A Devilish Time

The Show Airs 7PM PST 10PM EST CALL Only When We Are On Tour As We Are Currently Working With Other Talk Shows The Next Couple Of Years. Generally You Can Call THE SHOW AT 1-702-442-0903 Ext 188 or Skype Us At AngelOfThyNight

Hosting LIVE Entertainment - Guest Cams - Chatroom - Adult Comedy - News - Paranormal Blotter - Special Guest - 2013 News

To learn The Inside Story Of This Video Please Visit The Following Link: AngelOfThyNight Radios "Hells Roast" Visit The Inside Link To Find Out Much More In Depth & The Message Behind Ourcause! and as some of you know Stickam our sponsor is no longer in service so we will be either hosting from a local radio station or one of my friends media site that boast some of the top web programs in the world!

-

Two Episodes About Paranormal Bullying & Evan (Fraud, Bully, Children Exploiter, Defamator, Libler, Slanderer & Liar)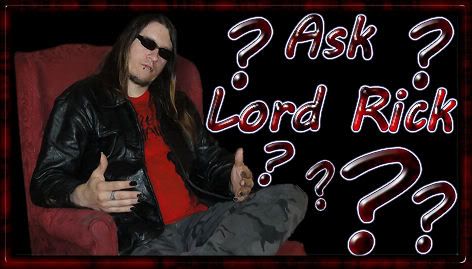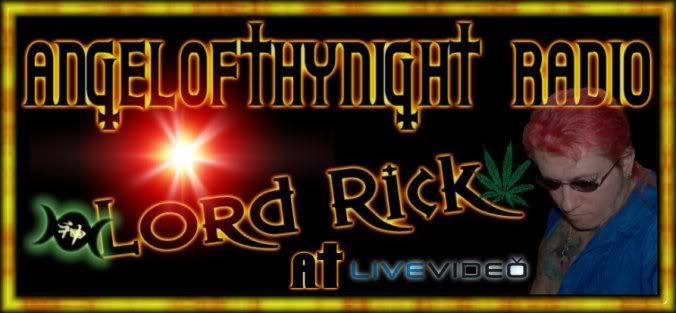 Theatrical Clowns exist to provide intellectual criticism, gossip, news, satirical statements, comedy and educational material throughout the Internet community. Therefore we fall under full protection of federal guidelines. All material we publish is material obtained freely on and off the web public information and shared then on for public discussion and acquisitions.
Our site falls under Under Title 17, Chapter 1, Section 107
Notwithstanding the provisions of sections 106 and 106A, the fair use of a copyrighted
work, including such use by reproduction in copies or phonorecords or by any other
means specified by that section, for purposes such as criticism, comment, news
reporting, teaching (including multiple copies for classroom use), scholarship, or
research, is not an infringement of copyright.
Thus giving us full protection in the court of law. Theatrical Clowns
DOES NOT
condone pornography, personal information such as phone numbers, addresses, or attack any one given individual. The sole purpose of our site is to analyze clowns, celebrities, serial killers, stalkers and even those who continue to defame Lord Rick of The Paranormal & Ghost Society.
INFORMATION
shared within our board can be R-Rated so we require those viewing to be 18 and over and some statements can contain inappropriate language which falls under federal guidelines of our right to exercise freedom of speech as long as this is stated herein with a link provided as proof of this disclaimer.
All contributors on our staff are responsible for their own contributions made to Theatrical Clowns by browsing this site you agree not to withhold The Paranormal & Ghost Society and its founder Lord Rick Responsible.
The purpose of this site is for Entertainment Purposes do not try this at home do not try this away from home.
Donations received are to help pay for Lord Rick's Aka AngelOfThyNight the founder/webmaster/editor/talk show hosts time creating, coding, maintaining, updating and web mastering this Theatrical Clowns as well as time spent researching articles, Lulz, and Information on the various individuals discussed on our site without prejudices or being bias. Any personal attacks to our site, host, or members will result in a filed report with the local law enforcement as we back up Theatrical Clowns Daily.
Staff is only added with the administrators approval! Theatrical Clowns is a nonprofit site we only take gifts and donations for our hard work in providing you with free comedy for the public to enjoy which protects us under the First Amendment. Theatrical Clowns is not a hate or malicious group but an diabolical one much like any free press news group which discusses gossip, dirt, and life of the parties involved.
Should one of the celebrities or clowns contact Lord Rick or any of its staff screen shots, conversations, and even personal information within herein shall be made public based on circumstance for satirical purposes or analytical purposes only. By browsing this site you consent to the publication and acknowledgement that at Theatrical Clowns their is no privacy only publicity!
Some of the information obtained may be true or not true as the Internet is a vast world of growing knowledge hence Theatrical Clowns will share it and let the public viewers draw their own conclusions freely. All images, documents, excerpts, media and files are used under the Fair Use Act for humor, satire, review, comment and critique.
By browsing our pages and message board you agree to this disclaimer and abide by it. By agreeing to it you also agree to misuse the information or content provided on our board or hold its owners/staff responsible in anyway in the court of law. If such an event happens our legal disclaimer will be presented adduce.
If you do not agree to this disclaimer you have the options to opt out now by clicking
www.google.com
to leave our site.


AngelOfThyNight On Twitter

AngelOfThyNight's Personal Blog

AngelOfThyNight On Youtube

ParanormalGhostSociety At Yahoo